For the past few years the housing market has been one of speed and resilience. Being flexible to find an affordable dream home, be ready to make a bid by being pre-approved, and move fast!
Buyers need to put down quite a bit of cash to make their offers more appealing to sellers. Winning a bidding war is no joke. However not all markets are the same. Some markets do not need to come up with much cash, if any to grab that dream home.
The rule of thumb has usually been to put down at least 20% which allows buyers to avoid paying private mortgage insurance each month.
"When prices are rising so much faster than incomes, it's hard to save more" for a down payment, says Sean Moss, executive vice president of product and operations at Down Payment Resource. "The goal post is always moving."
More buyers are looking to put down a heftier down payment to avoid the high interest rate on a larger loan. Down payments were much lower in areas near military bases, being that active service members and veterans can use 0% down through a VA loan. Typically the mortgage rates are lower on these loans too.
In the past year down payments have dropped due to the market being less competitive. 13.8% is the average a buyer put down, according to data from real estate data firm Optimal Blue.
Here are the breakdowns for Highest down payments in the US: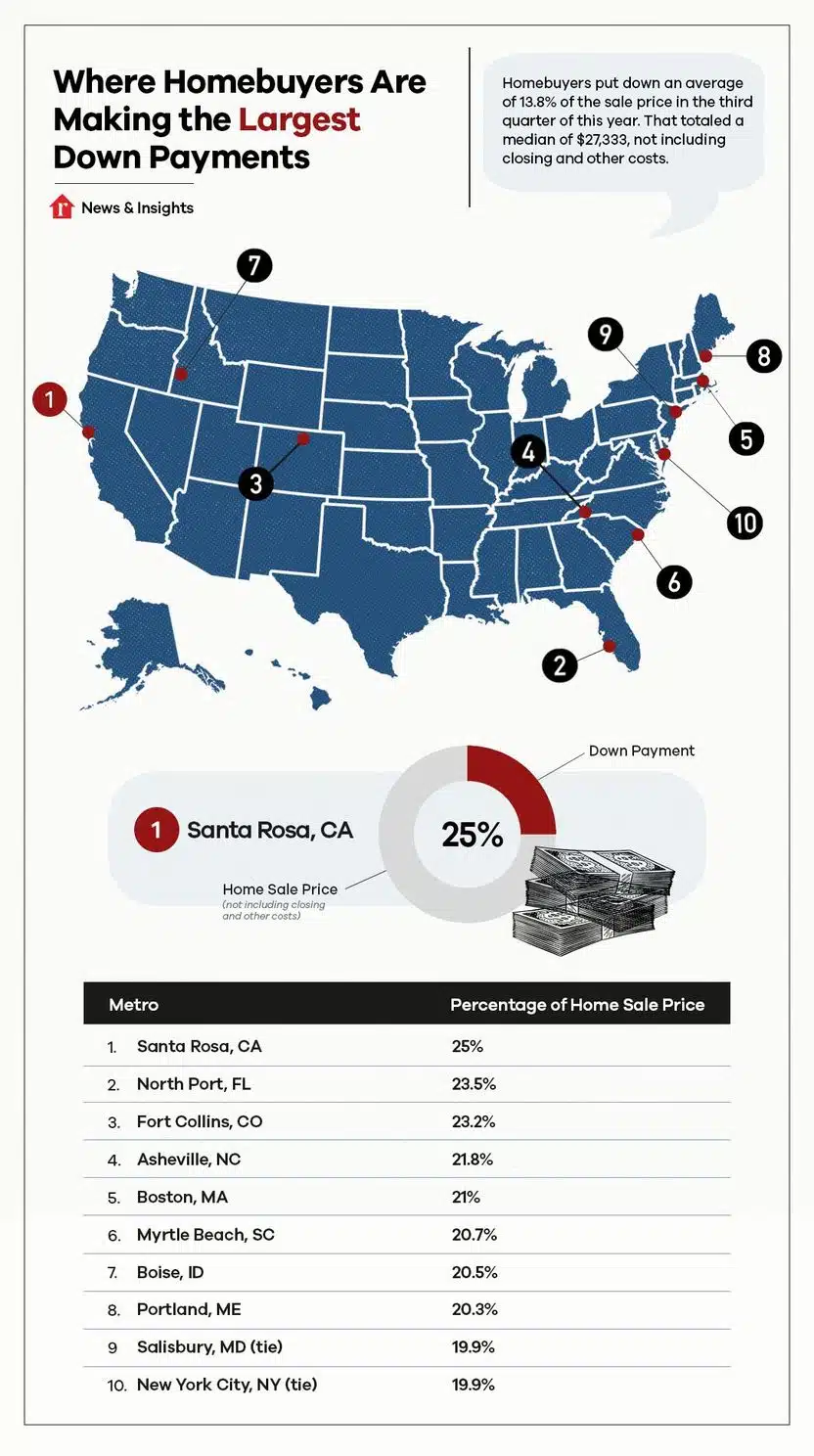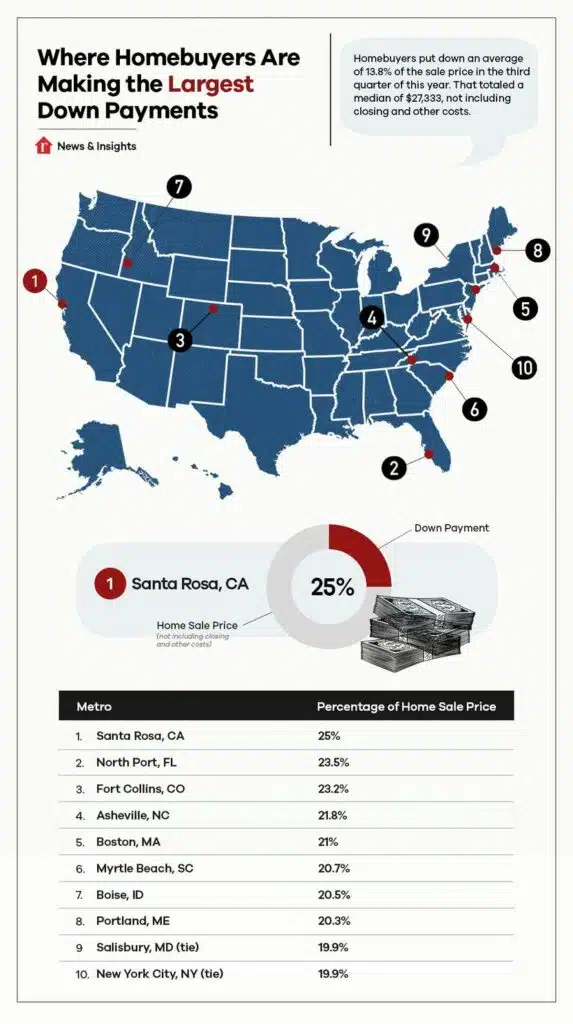 Here are the breakdowns for Lowest down payments in the US: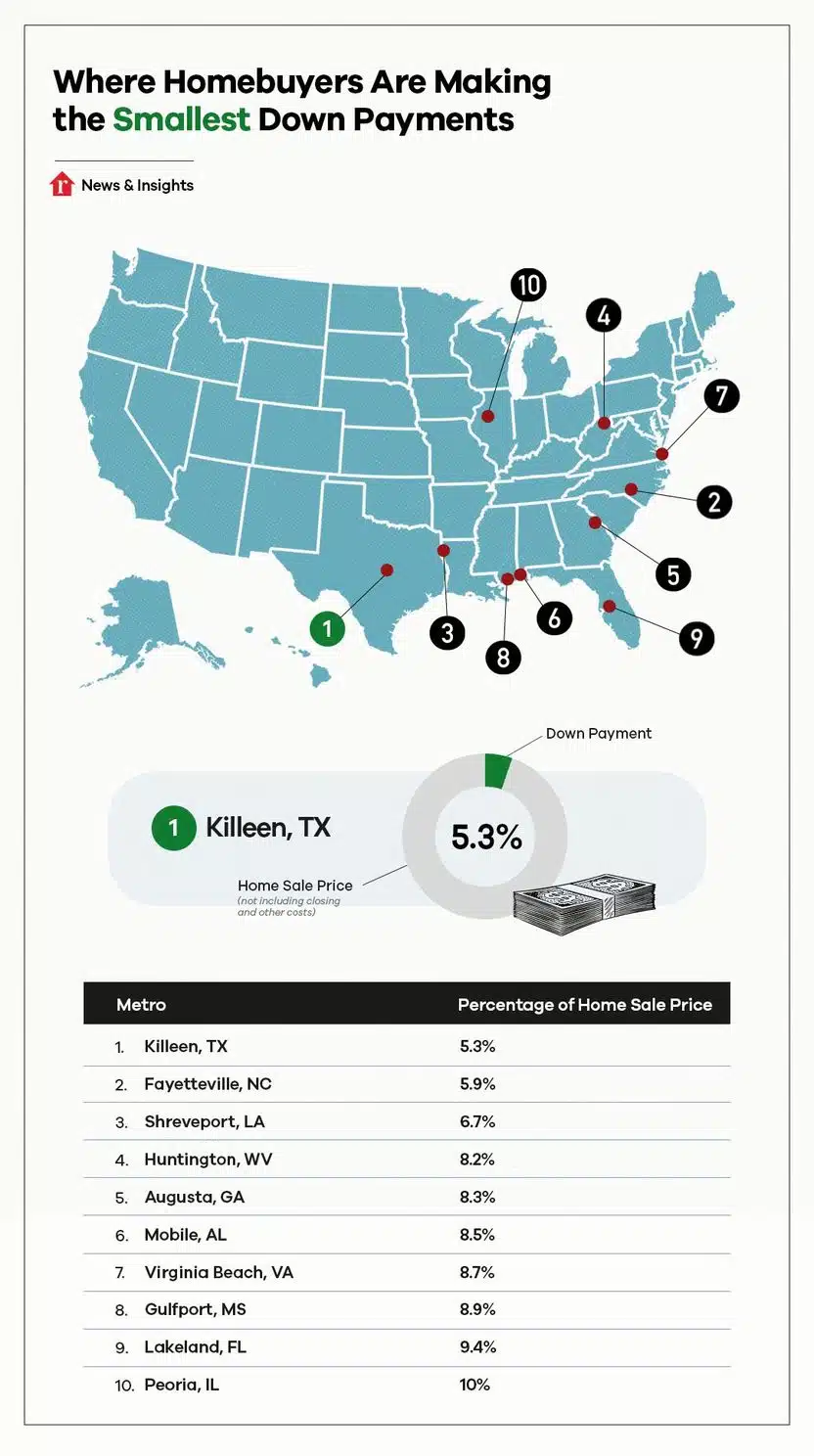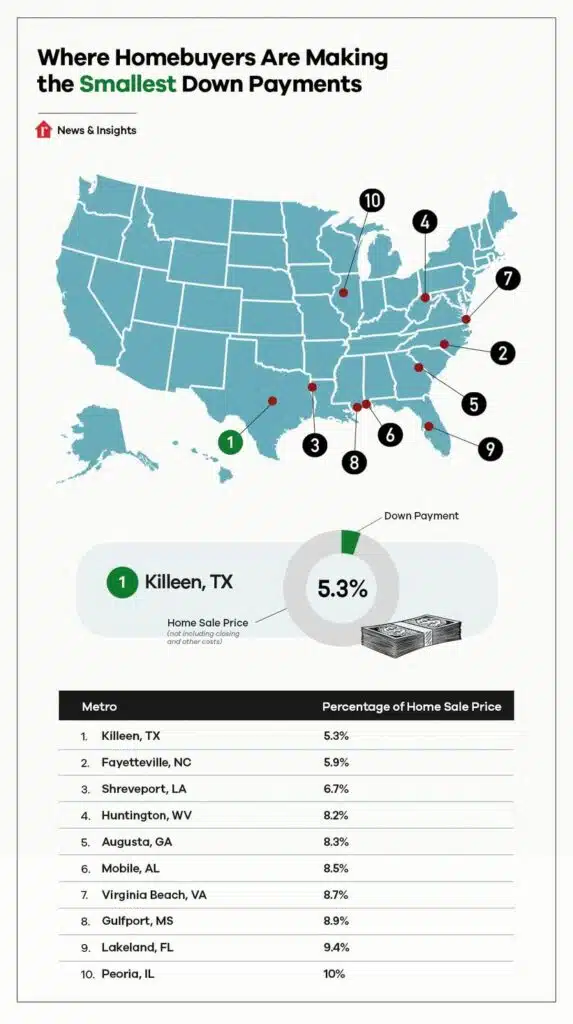 What does this mean for your homebuying experience? Well things are not looking like they used to during the pandemic, yet there are still plenty of options for a homebuyer that would like to keep down payments at a minimum. Check with your local mortgage broker for incentives, federal loan assistance and more.
Stay up to date on local trends and events at www.aclearchoicetitle.com and on instagram @aclearchoicetitle